Your trusted animal hospital
on Newbury Street
"We have never come across a better veterinary facility, period."
You're not likely to find a group of people more invested in you and your pets anywhere else. At Back Bay Veterinary Clinic, veterinarian and animal hospital in Boston, MA, we're a hands-on practice that offers the quality and convenience of a large animal hospital within a friendly neighborhood setting.
We want to know you and your pets by name and provide care that is exceptional and tailored to their needs. We also offer extended hours—so you know we're here for you. Call us today at (617) 247-2273
Practicing
Excellence
at Every Level
We welcome a variety of patients great and small; from dogs and cats to small mammals, birds, and reptiles. We're also AAHA-accredited, and all of our team members are Fear Free Certified. Like you, we wouldn't want anything less for your pets.
After Hours Veterinary Support
Available 24/7
We're an Extension of the Community
Our animal hospital is a place that binds people together and brings the community closer. We are highly involved with rescue organizations, charitable giving, and making the Back Bay community a friendly place for pets.
This includes the Veterinary Care Charitable Fund. They use all donations to help animals rescued from situations of abuse and/or neglect, and the pets of families facing personal and financial hardships.
Animals of all kinds fill my earliest memories . I knew at four that I wanted to become a veterinarian. Many years have passed, but the commitment to caring for those who cannot speak for themselves remains the same. Animals make us better people. They also rely on us to provide them with care to ensure their lives are as good as we can make them.
After graduating from the University of Pennsylvania in 1992 and completing an internship at Angell Animal Medical Center, my dream was to open a veterinary practice that provided the best care for its patients and the best service for their families. I wanted to become part of the fabric of a community, the neighborhood vet, a welcoming practice that could be counted on for personalized and exceptional care. A place where you'd come whenever you needed help to care for your furry family.
At Back Bay Veterinary Clinic we strive for just that. To stay ahead of the curve, abreast of the cutting edge, embrace the newest technologies and treatments, all while remaining true to the personalized connection. There is no replacement for the relationship and trust that forms between caregiver and patient, and the commitment that we undertake when caring for your pet stands as the most important part of our foundation.
Our clinic is warm and inviting and our team is composed of some of the kindest, most intelligent and incredible human beings you will ever meet. We treat our patients with a Fear Free approach that makes them rush up our steps on their arrival, or at least not hide in the corners.
We want what's best for your pets and what's best for your family, and we work together to provide the most exceptional care possible.
After 20 years on Newbury Street, I'm proud and humbled to be part of this amazing profession and this vibrant community, and most importantly to have had the privilege of caring for your beloved family members.
Please stop by to introduce yourself. There's always a friendly face, a big gumball or piece of chocolate for you, and always a belly scratch and yummy treat for your best friend.
We hope to meet you soon.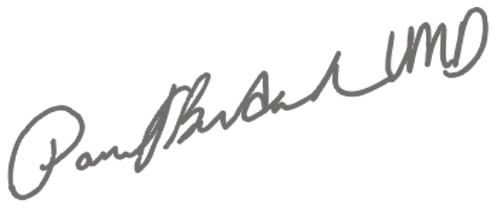 Does your dog hate their nail trims? You're not alone! Clipping your dog's nails has been an age-old struggle since man first domesticated wolves. Well, maybe it's not that extreme, but you get the idea. Yet, in all seriousness, dog nail trimming for Boston pet owners can not only be a laborious task; it can…
Read More
During the COVID-19 pandemic, adoptions of dogs and cats has skyrocketed. With many of us spending more time at home, it seems like an opportune time to grow your family. Yet, in the age of social distancing, how can you effectively socialize your puppy or adopted dog so they can live a happy, fear-free life?…
Read More